1,4-Dioxane has been widely used as a stabilizer in chlorinated solvents. It has also been used in some industrial processes and for industrial and commercial uses. Recently, concerns about its potential impacts on water quality prompted regulatory actions in New York and investigative research in California.
New York's new law will limit trace concentrations of 1,4-Dioxane in cosmetics to 10 ppm on December 31, 2022, in personal care and cleaning products to 2 ppm on December 31, 2022, and to 1 ppm at the end of 2023.
As the market leader in low 1,4-Dioxane solutions, BASF is here to help you navigate the evolving regulatory landscape—while delivering the efficiency and performance your customers demand.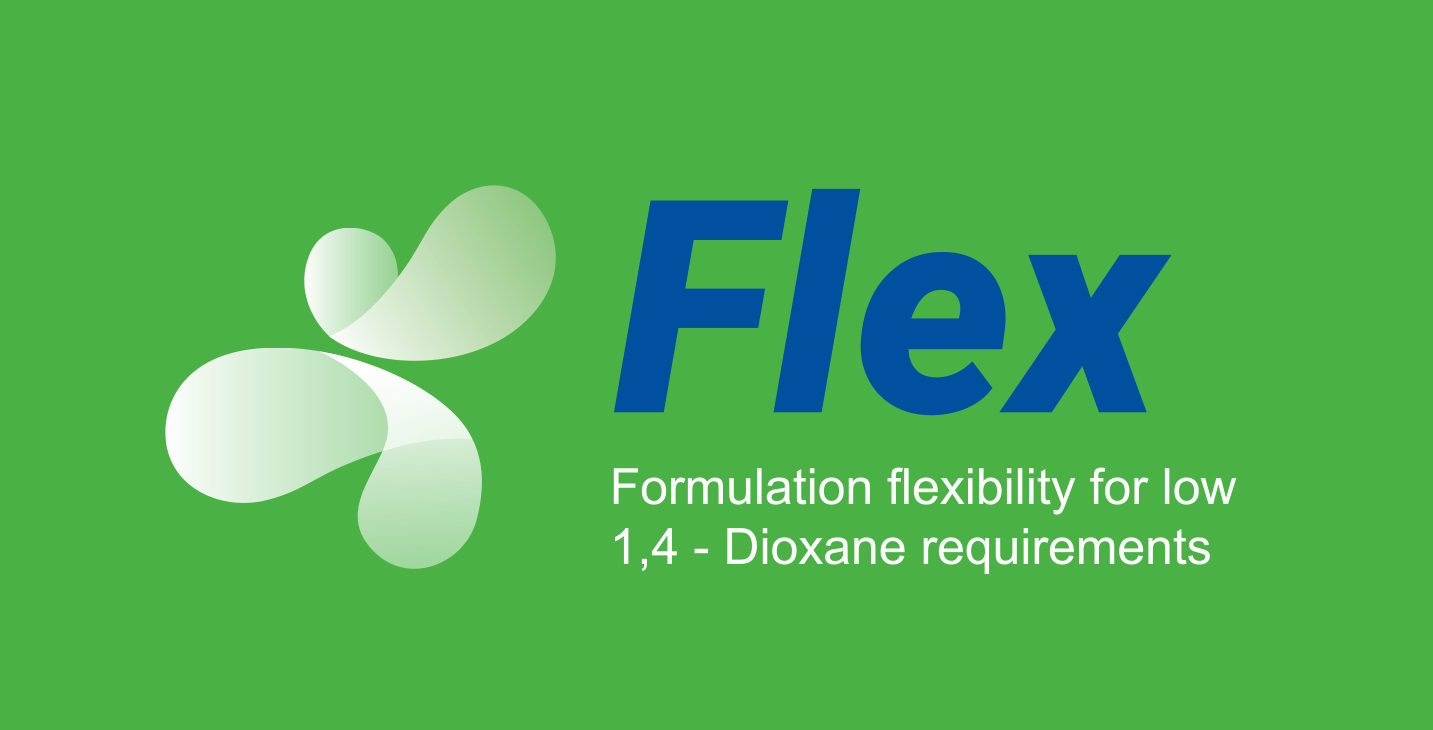 The Flexibility to create high-performing, low 1,4-Dioxane formulations
Our powerful Flex portfolio of certified low 1,4-Dioxane products offers you new ways to expand your formulation possibilities with sustainable and safer choices.
Consider Flex alternatives if your formulas contain:
Polyethylene glycols (PEGs)
PEG-derivatized castor oils
Ethoxylated alcohols
Fatty alcohol mixed with ethoxylates
Alkyl ether sulfates
Glycol distearates
Glycol distearate blends
Unlock the power of the BASF Flex portfolio
Ingredients not expected to contain 1,4-Dioxane

Efficiency-enhancing boosters to reduce the amount of 1,4-Dioxane containing ingredients

Guaranteed low 1,4-Dioxane ingredients, certified at batch level on every COA
Innovation to move you forward
BASF can help you get ahead of the curve—and take advantage of new opportunities—with innovative ingredients and formulation strategies to meet aggressive 1,4-Dioxane limits.